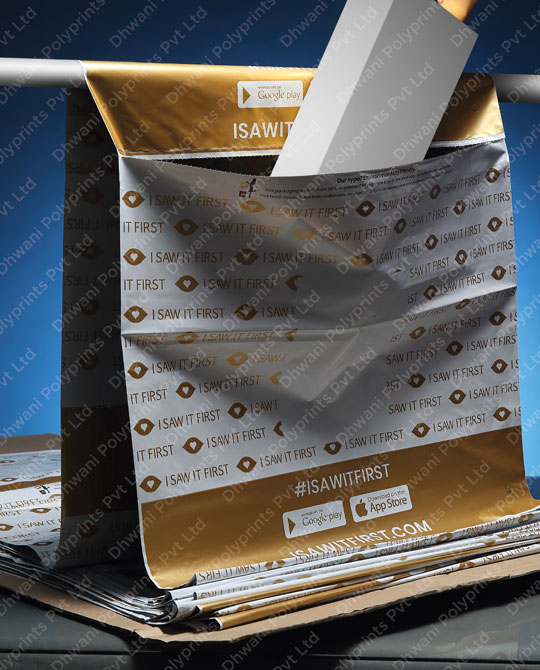 Dhwani Autobags can be ordered Folded into a box or on a roll. Available in various sizes and film options our pre-opened bags increase efficiency in the packaging process. Just insert it into the machine and get packing!
The bags be made from film which is transparent or opaque with matt or gloss finish.
Air vent holes come as standard on all bags.
Used in packaging machines at warehouses or factories to enable the efficient packaging of merchandise and components.
Custom printing in upto 8 colours.
Custom packaging for larger order.
Special bag construct for ecommerce orders that are picked up from pick up locations.
Industries
FAQs
Dhwani bags are designed to be compatible with any automatic bagging machine like the Autobag, Pack machinery, Sharp machinery, etc. that uses pre-opened bags on a roll. This makes them both easier and faster to use, as well as ensuring that the bags are always neatly and securely sealed.
The capacity weight of the auto bags is upto 2 Kgs
There are many benefits to incorporating an auto bagging system into your packaging operations, including increased production, increased consistency, reduced workstations, reduced labor costs, greater accuracy and product safety.
Autobags are a type of packaging that is becoming increasingly popular within the food and beverage industry. These systems offer many benefits over traditional methods of packaging, such as improved product quality, faster production times, and reduced labor costs.
Auto bags are made from film, which can be transparent or opaque, with a matt or gloss finish.
Contact Us
Thank you for getting in touch!
We appreciate you contacting Dhwani Polyprints Pvt Ltd. We will be in touch with you shortly.

Have a great day!