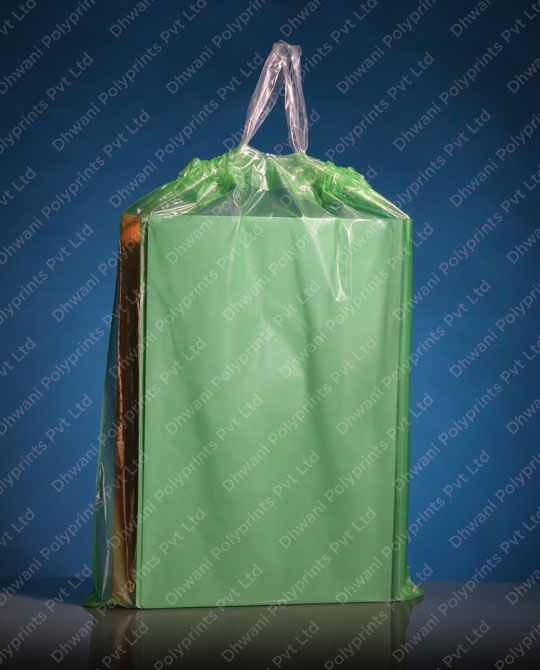 Drawtape bags are preferred in many applications for their functionality and ease of use. The drawstring is pulled to tighten around the opening of the bag, helping to seal contents inside. The bags can be opened and close mutliple times as required. The common example of these bags are the bags we use for Laundry service in hotels.
These bags are made in clear or colored or opaque film in various thickness to suit the required application.
These bags are used in retail, for storing parts, packaging products, and almost anything in between which required multiple access to the product.
The drawtape closure can also be made using clear or colored poly film.
Industries
Contact Us
Thank you for getting in touch!
We appreciate you contacting Dhwani Polyprints Pvt Ltd. We will be in touch with you shortly.

Have a great day!