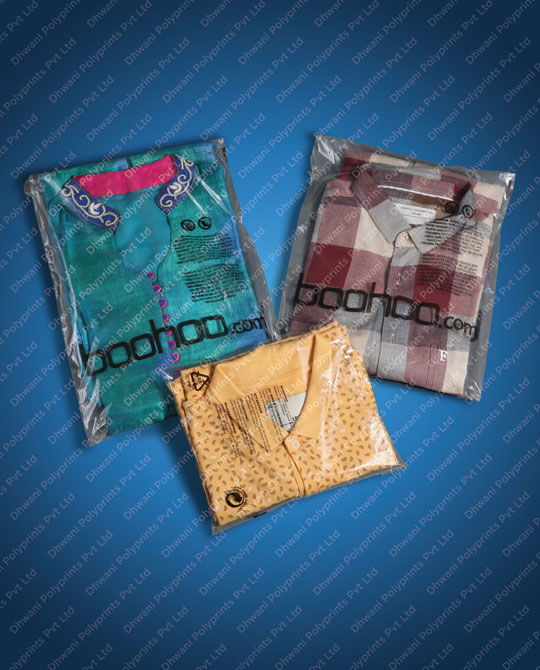 Dhwani Resealable Tape Bags are used by brands and retailers alike for the safe and dust free storage or transit of merchandise.
PP bags add a shine to the merchandise which helps them stand out on retail shelves.
The bags can be made from PE or PP material as per the required usage of the product.
High quality tapes ensure the bags can be opened and closed several number of times.
Used by retailers for packaging garments and used to send magazines and other merchandise.
Custom Printing in upto 8 colours.
Mulitple packing options to enable down the stream distribution.
Can be blockheaded together.
Industries
Contact Us
Thank you for getting in touch!
We appreciate you contacting Dhwani Polyprints Pvt Ltd. We will be in touch with you shortly.

Have a great day!