Packaging companies are always looking for a reliable alternative that enhances their productivity and keeps the items safe and secure. To attain these goals, switching to wicketed bags is an appropriate choice. Using individual polymailers is a hectic task, especially when you are packing items in bulk. Try better alternatives like Wicketed Bags or Blockheaded bags, as they are a convenient and affordable solution.  
Wicketed bags have helped various companies to increase their productivity and profitability, which further makes the product a suitable match for companies that want to streamline their packaging process.  
Let's take a look at what wicketed bags are and why they are a consequential part of the packaging industry. 
What Are Wicketed Bags? 
Wicketed bags are a stack of polymailers neatly attached to a wicket wire. These bags are designed for packers to quickly insert items into bags without the hassle of individually opening each bag and inserting items while holding the bag with one hand.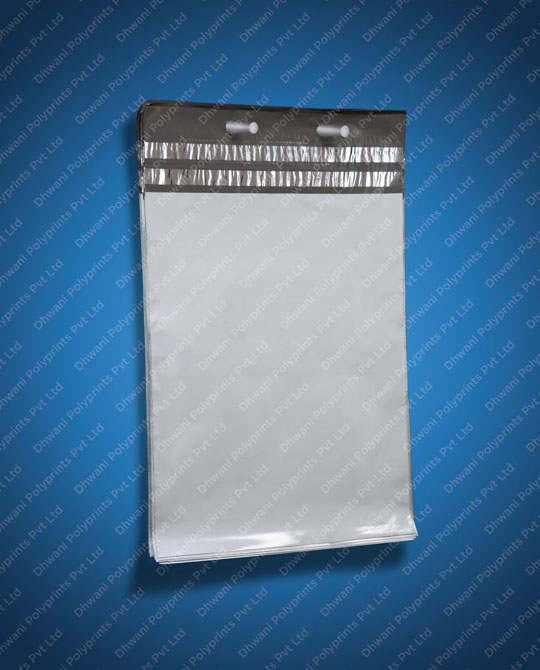 These wicketed bags are attached with a rubber washer or a clipboard header which makes them easier to use. The wicketed bags are end-to-end attached, and you can easily open these bags with a blow. This process streamlines the packaging operations by reducing the time and cost involved while packing. Hence you can focus on other functions like producing, stacking, and shipping products. 
Who Uses Wicketed Bags?
Packaging is important in the industrial sector as it guarantees safety, shipping access, and marketing benefits to the products. For these companies, the packaging is a separate process as they have many items to bag. Such Companies and industries select wicketed bags to speed up their bagging process. They customize these wicketed polymailers according to their requirements, like choosing a certain width, length, and thickness of the bag and even adding their branding.
Polymailers are attached to a wicket and designed to freely remove the bag from the wicket, place the items, and move them forward for the sealing process.
Many manufacturing companies use automated equipment to simplify their packing process; however, setting up the machines could be a tedious task, and companies demand bags that are easy to use and are available at affordable rates. This is where Wicketed and Blockheaded bags come in.
Based on the end user, wicketed bags are a common sight in stationery companies, pharmaceuticals, consumer goods, e-commerce businesses, jewelry, courier service, and textile industries. 
How Do You Seal A Wicketed Bag?
Wicketed bags are relatively easy to close or seal because of their suitable quality. As we stated earlier, these bags are attached with a clipboard header, which means they have a proper opening, and you can effectively apply adhesives and tapes for sealing. 
Apart from this, zip ties or heat seals are other options for closing the bag and protecting the products inside. This heat seal is a traditional method to keep the items packed; furthermore, you can also check for other options like tamper-evident seals and tapes, zip closures, ties, etc., available for clipping and closing wicketed bags. 
Applications Of Wicketed Bag
Wicketed bags are a convenient option for packing different products, from stationery items to auto parts. Here are common applications of the wicketed bags: 
In The eCommerce Industry 
The eCommerce industry plays an active part in the market as you can buy or sell goods directly from the internet by using your mobile phone or computer system. The eCommerce industry is not limited to a single manufacturer and sells a host of products, from soft goods to hardware. 
Have you noticed that each online product is well-packed with proper care? This brings us to the use of wicketed bags in the eCommerce industry. Perfect examples of wicketed bags are pen packets, utensil packets, small machine parts, etc. A wicketed bag is transparent and offers quality based on your requirements. 
Shipping Clothes And Soft Goods 
Clothes and soft goods are the most important items (soft goods are generally related to the goods available at general stores, like bedding, pillows, books, towels, etc.) that require a packaging service. Moreover, clothes need to be packed perfectly to avoid any moisture or debris during shipment. Thus, wicketed bags are the best choice for high-quality quick packaging. 

For Delivering Small Mechanical Components
Good quality wicketed bags are a great choice when it comes to delivering mechanical equipment and products.  These bags are available in different widths and lengths; thus, you can customize the bag according to your product. Also, the polymailers are puncture-resistant, which keeps the moisture outside and ensures the machine and related components are safe to use.
In Marketing Campaigns
Wicketed bags are available in custom options like personalized size, thickness, material, and colors. You can choose a bag based on your requirements. Since the quality of the wicketed bags is excellent, you can use the packets for ad campaigns or provide information to the customers.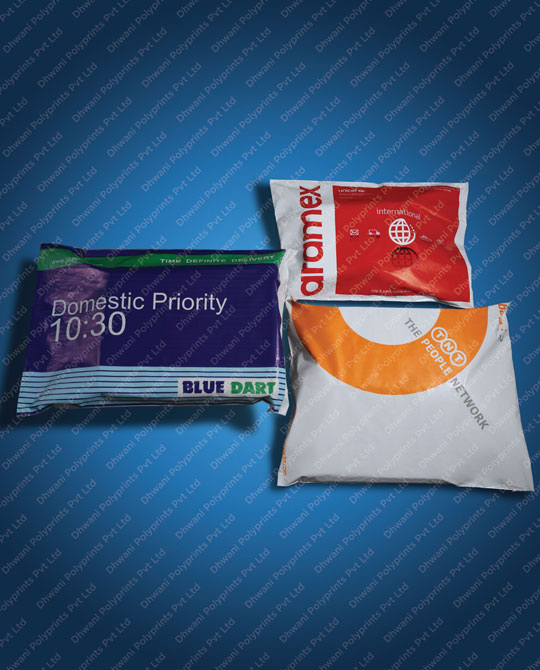 A well-packed product looks more appealing, and customers are drawn to the items. Thus different companies look for such bags and try to customize them according to their products. For example, packages delivered from online platforms like Flipkart, Boohoo, Amazon, Myntra, etc. Besides, you can easily recognize the items from their packaging. Thus, using these bags is great for marketing campaigns.   
Get Standard And Custom Wicketed Bags With Dhwani Polyprints
Dhwani Polyprints offers a versatile range of polymailers and courier bags. Our wicketed bags are easy to use and guarantee premium security for your products. Our packaging products are an amalgamation of affordable cost and functionality. We offer polymailers, draw tape bags, shopping bags, security bags, and more. We provide customizable packaging in various sizes and colors. 
We are your best bet if you are looking for wicketed bags that are efficient for different industries! Our products are serviceable for the eCommerce industry, banks, armed forces, pharma labs, courier services, clothing, and textile industry. Our team is committed to providing you with the best quality; therefore, we manufacture world-class products that will ensure your business growth. Moreover, our customizable items are made from recyclable and environmentally sustainable materials. Connect with an expert now!