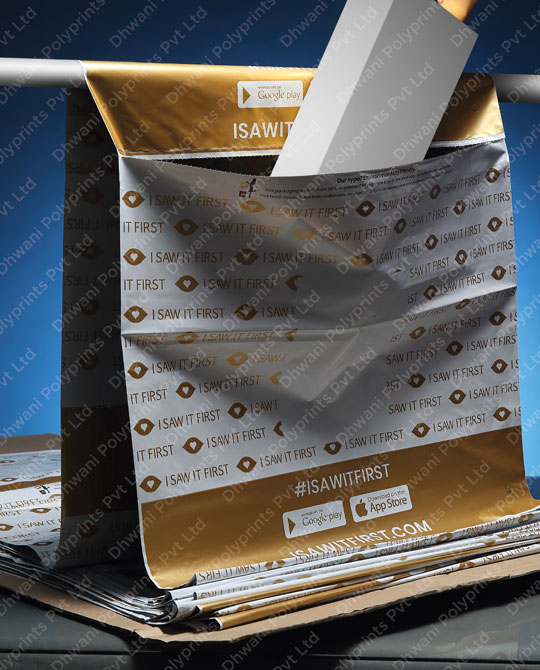 Pre-Opened Bags are a convenient packaging solution used in various industries such as pharmaceuticals, electronics, and automotive parts. These bags come with an easy-to-open feature that saves time and effort during packaging and improves overall efficiency.

Using pre-opened bags saves time and effort in the packaging process. The bags are designed to work seamlessly with automated bagging machines, allowing for quick and effortless packing. This eliminates the need for manual insertion and saves on labor costs.

Our pre-opened bags are made from high-quality materials, ensuring that they are strong, durable, and able to withstand the rigors of transportation and storage. With their user-friendly design, these bags are ideal for a wide range of applications, including product packaging, assembly lines, and order fulfillment. The pre-opened feature eliminates the need for manual opening, saving you time and effort.

At Dhwani Poly Prints, we offer a variety of sizes and customization options to cater to your specific needs. Whether you require custom printing, branding, or special features, our team is dedicated to delivering packaging solutions that meet your requirements.
The bags be made from film which is transparent or opaque with matt or gloss finish.
Air vent holes come as standard on all bags.
Used in packaging machines at warehouses or factories to enable the efficient packaging of merchandise and components.
Custom printing in upto 8 colours.
Custom packaging for larger order.
Special bag construct for ecommerce orders that are picked up from pick up locations.
Industries
FAQs
Pre-Opened Bags come perforated on a roll with one side open for easy product inserting to run on manual or automatic bagging machines.
The bags be made from film which is transparent or opaque with matt or gloss finish
Minimum order quantity for pre-opened bags is 50,000 units
Yes we do have customization for preopened bags
Our related packaging products
Contact Us
Thank you for getting in touch!
We appreciate you contacting Dhwani Polyprints Pvt Ltd. We will be in touch with you shortly.

Have a great day!