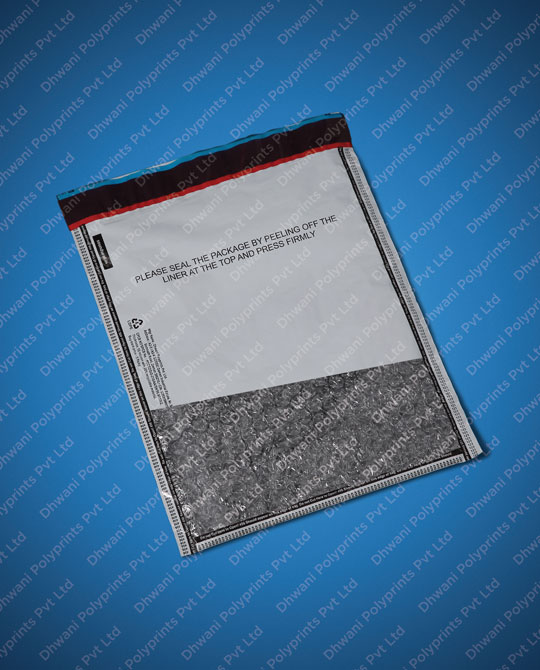 Tamper evident bubble mailers are necessary for businesses that want to guarantee the safety of their shipped goods. The contents of these mailers are cushioned by a bubble lining that prevents the contents from breakage or denting. Therefore, it is essential for businesses that need to ship their products securely, to locate a dependable manufacturer of tamper-evident bubble mailers.

Mailers of high quality that meet industry standards are produced by a Tamper Evident Bubble Mailers Manufacturer. These mailers' strength and durability depend on the materials they are made of. The bubble lining and also typically made of polyethylene or polypropylene which provides excellent cushioning for the contents and shields them from impact during transportation. High-density polyethylene is frequently used for the outer layer of the mailer, ensuring that it cannot be easily punctured or damaged. The security seals help prevent tampering or theft.

We at Dhwani Polyprints provide customization options for tamper-evident bubble mailers. This allows businesses to add their branding or logos to the mailers they use, to increasing brand recognition and customer loyalty.
Contact Us
Thank you for getting in touch!
We appreciate you contacting Dhwani Polyprints Pvt Ltd. We will be in touch with you shortly.

Have a great day!