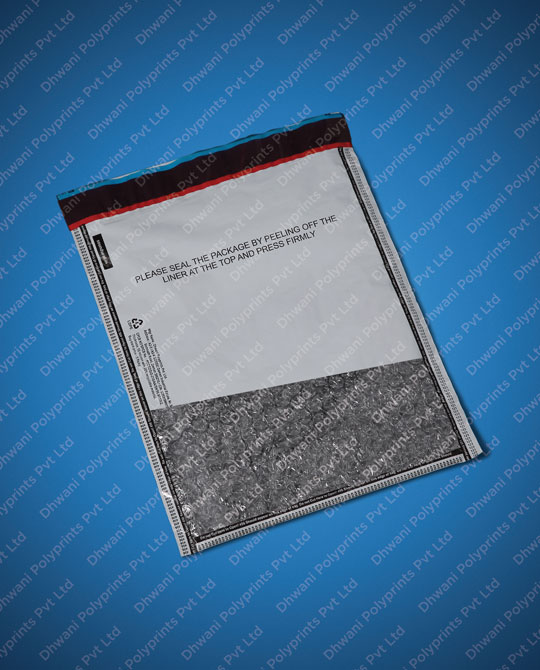 Mailing bags padded with air bubble to provide cushioning to the contents. Sufficient padding and light, these bags are perfect to transport fragile objects like glassware, chinaware, purses, shoes, and other things that can break, lose their shape or get damaged in transit.
Made from coextruded PE film.
Made from 3 layer bubble film with various bubble sizes to suit the need.
They protect the contents and provide cushioning against damage. Packaging of crockery, glassware, fragile decorative items, glass medicine bottles,cosmetics, etc.
Custom printing in upto 8 colours.
Mulitple closure options with all 4 levels of security being offered to send more expensive merchandise such as mobile phones and laptops.
Mulitple packing options to enable down the stream distribution.
POD jacket can be added to the bags.
Industries