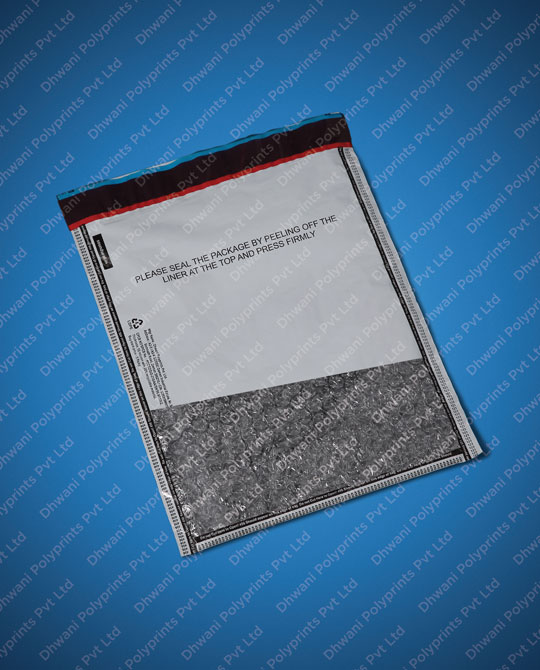 Mailing bags are padded with air bubbles to provide cushioning to the contents. With sufficient padding, these bags are perfect to transport fragile objects like glassware, chinaware, purses, shoes, and other things that can break, lose their shape, or get damaged in transit.

For items that are delicate or fragile, air bubble bags are the best choice for packaging. The cushioning inside these bags is made of air bubbles, which protects the items and safeguards them during transport. By absorbing shocks and vibrations, the air bubble padding aims to prevent contents from becoming damaged or broken.

These bags are lightweight and easy to handle, making them an economical option for shipping delicate items. Because they come in a variety of sizes and shapes, they can be used to package a wide range of products. Adhesive strips can be utilized to seal the bags, guarding the items during transport.

Our air bubble bags are tough enough to withstand tears and punctures, which provides an extra layer of protection for your valuable items. You can trust that your items will arrive at their destination intact and in perfect condition. With our air bubble bags, you can have peace of mind knowing that your items are safe and secure throughout the entire shipping process.
Made from coextruded PE film.
Made from 3 layer bubble film with various bubble sizes to suit the need.
They protect the contents and provide cushioning against damage. Packaging of crockery, glassware, fragile decorative items, glass medicine bottles,cosmetics, etc.
Custom printing in upto 8 colours.
Mulitple closure options with all 4 levels of security being offered to send more expensive merchandise such as mobile phones and laptops.
Mulitple packing options to enable down the stream distribution.
POD jacket can be added to the bags.
Industries
FAQs
Air bubble bags are basically mailing bags that are padded with air bubble to provide cushioning to the contents
Air bubble bags are made from coextruded PE film
The minimum order quantity is 10,000 units
Air bubble bags are used in retail, ecommerce, pharma and courier industries
Our related packaging products
Contact Us
Thank you for getting in touch!
We appreciate you contacting Dhwani Polyprints Pvt Ltd. We will be in touch with you shortly.

Have a great day!