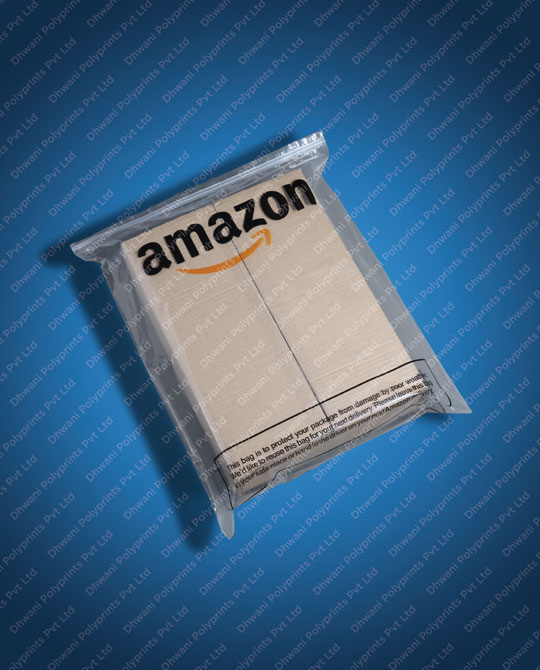 Dhwani's specialized Zip Lock Bags are designed to meet the unique packaging needs of various industries. Our bags are built with superior materials that guarantee their sturdiness and security.

We use premium materials in the creation of our zip lock bags to guarantee their sturdiness and longevity. These seals are a cost-effective option for both corporations and private persons because they are made to last and may be used again.

We provide a variety of zip lock bags in different shapes and designs, making them appropriate for a number of uses. Our bags may be personalized to match your unique needs, from holding food items to protecting gadgets while being transported.

Not only are our zip lock bags durable and useful, but they also save the environment. They may be reused several times without having an adverse effect on the environment because they are manufactured from recyclable materials.

At Dhwani, we are dedicated to delivering premium packaging solutions that satisfy the particular requirements of our clients. You can be confident that all of your belongings are protected throughout storage and shipment with our specialized zip-lock bags.
Made from coextruded PE film.
Heavy duty zipper used for long life.
These bags can be used in multiple processes like storing, transit and processing.
Custom printing in upto 8 colours.
Can be made with all 4 levels of security closure.
Bubble can be added inside for extra protection.
Barcodes and QR codes can be added.
Industries
FAQs
Dhwani Polyprints manufacturers only customized Ziploc bags on order.
Zip Lock bags can be used in a plethora of industries like fashion retail, food, e-commerce, garments, etc.
Yes, we do provide customization for Zip Lock Bags, to know more please call on: +91 22 26841038
Ziploc bags are made of 100% co-extruded polyethylene.
Our related packaging products
Contact Us
Thank you for getting in touch!
We appreciate you contacting Dhwani Polyprints Pvt Ltd. We will be in touch with you shortly.

Have a great day!