40 Years in
Plastic Packaging.
A Lifetime of
Innovations
Dhwani Polyprints Pvt Ltd is a name that's synonymous with innovative packaging solutions for the last four decades.
The company is committed to manufacturing world-class products that ensure both quality and business growth for its customers

SoundSeal, a technologically advanced range of tamper-evident packaging solutions is a case in point. Dhwani has cemented its position both in India and globally with innovation at the core of its philosophy.
Dhwani, which was founded by Mr. Rajesh Roongta and Mr. Sanjay Roongta, has grown leaps and bounds since its inception. A futuristic entity that's the fruition of their sheer hard work and dedication.
1978
Diamond Polyplast Pvt Ltd was founded by Shivprasad Roongta, for Polypropylene based packaging products.
1985
Diamond starts the production of LDPE & HDPE-based packaging products.
1996
Dhwani Polyprints Pvt Ltd is incorporated; with a major capacity expansion in LDPE and HDPE based products.
1997
For two years in a row, Diamond wins the Plexcouncil award for highest export.
2010
Dhwani starts manufacturing courier bags / poly mailers.
2012
SoundSeal is launched and Dhwani starts manufacturing Security Bags with options for Level 2 and Level 3 security.
2013
Patent applied for the SecureZip range of products.
2014
Dhwani is certified by ICAO as an authorised manufacturer of STEBs. Capacity for manufacturing security bags is tripled.
2017
Dhwani gets its first Indian Armed Forces order - Proud to help serve the nation.
2018
Capacity for manufacturing security bags is increased to 21 million bags a month.
2019
Dhwani starts manufacturing Pre-Opened Bag with capacity being double before the end of the year.
The Team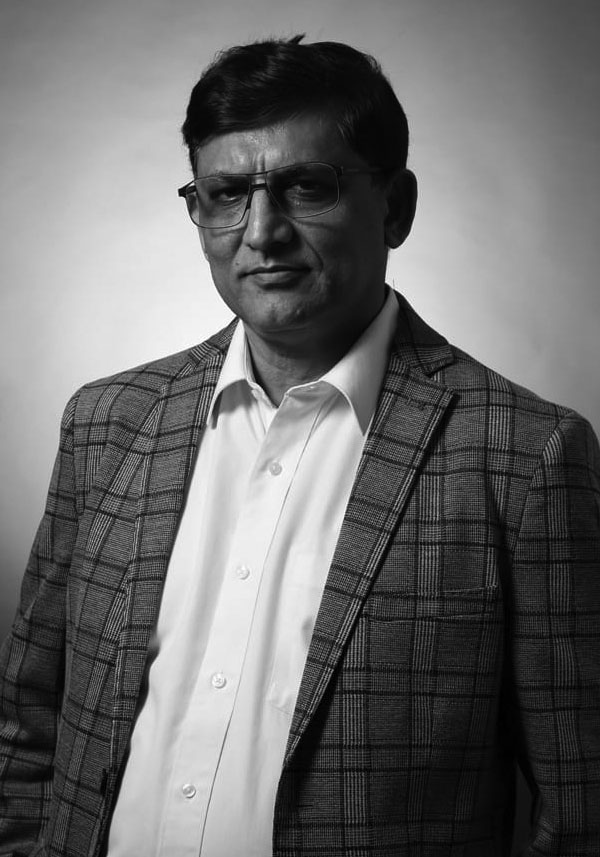 Mr. Rajesh Roongta

Chairman
With 42 years of industry experience, Mr. Roongta is a pioneer of the industry and the backbone of the organisation, leading it with passion since its inception. He heads the administrative and financial departments. Due to his familiarity with the industry, Mr. Roongta has been instrumental in the expansion of Dhwani, with timely investment planning and backing lucrative opportunities. Pivotal in the setup and infrastructure of our factory, he is the brain behind the early adoption of advanced technology.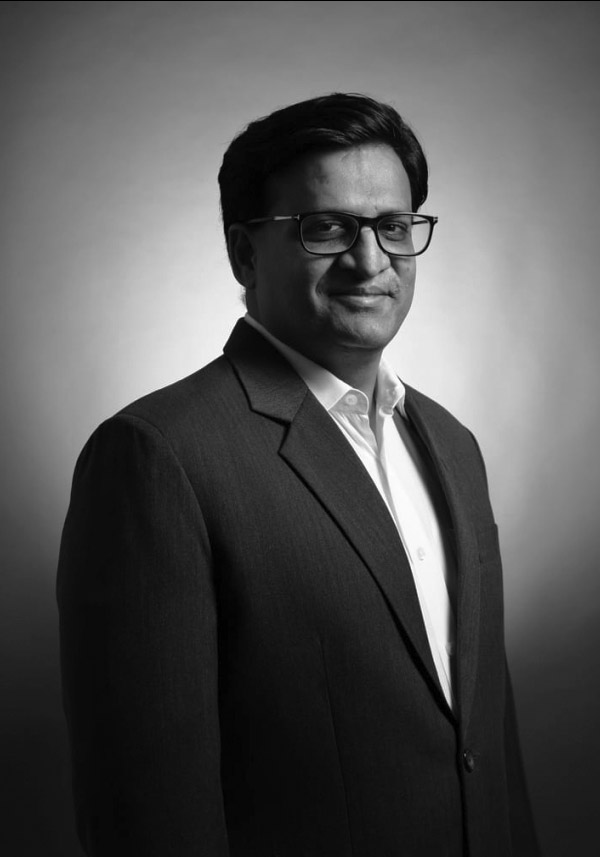 Mr. Sanjay Roongta

Managing Director
Mr. Sanjay Roongta, an electronics engineer by education, joined his brother at Dhwani in 1991. His 39 years of experience in the industry, helps to read current trends of prices and uses of raw materials to optimise the procurement process. Hence, he heads international and domestic procurement at Dhwani. In addition to this, he looks after industrial sales.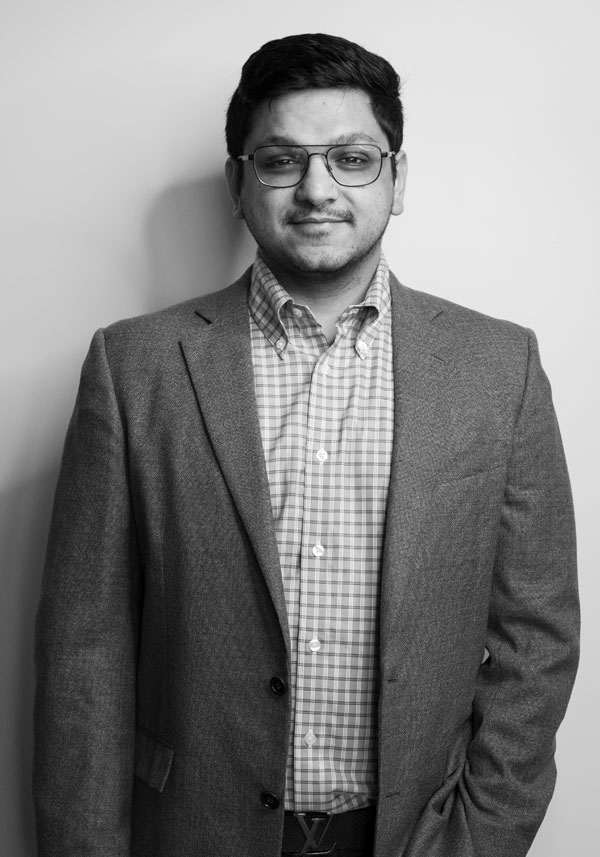 Mr. Aditya Roongta

CEO
Mr. Aditya Roongta completed his Chartered Accountancy and joined the family business with a clear idea of diversifying into more modern packaging concepts in polymers. Recognising the need for specialised administration and to expand his network, he completed his MBA from S.P. Jain Institute of Management with a focus on Family Managed Business (FMB).
Armed with technical and marketing knowledge, Mr. Aditya Roongta has led the business development, with both product development and new client acquisition. He has been instrumental in developing specialised security packaging solutions for industries like banking, logistics, e-commerce, education; and introducing them to domestic and new international markets. Mr. Aditya Roongta has expanded the presence of Dhwani's products to 45 countries over 5 continents.
Our Values
Innovation & Thought Leadership
By always staying ahead of the curve, we have become the Thought Leaders in the industry. Our team strives to always adapt current offerings and new products as per advances in technology and consumer needs. The SecureZip range of products was a stepping stone towards achieving this leadership position in the industry.
Quality
Dhwani is committed to meeting customer requirements by consistently producing innovative, new-age and quality products.
The company is dedicated to ensuring customer satisfaction by the continuous enhancement of the effectiveness of its QMS System.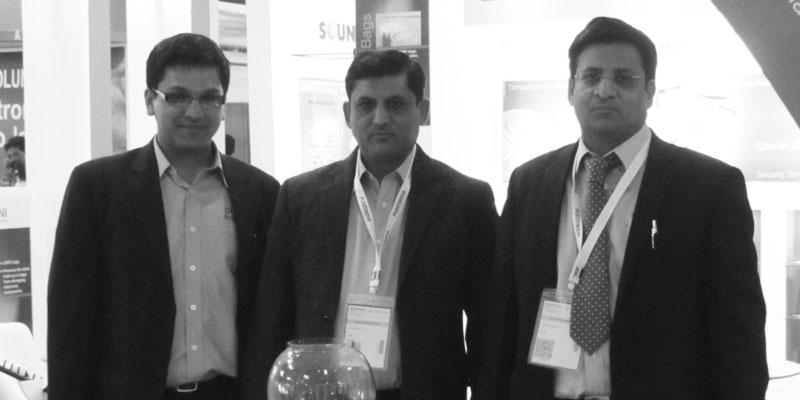 Family
Dhwani is committed to meeting customer requirements by consistently producing innovative, new-age and quality products. The company is dedicated to ensuring customer satisfaction by the continuous enhancement of the effectiveness of its QMS System.
Consumer Centric
Our consumer centricity is at the helm of our innovation. By anticipating customer needs in changing times, we have been able to introduce products desired by industries across the globe. We have also been able to provide novel solutions to various customers. For example, a leading pharmacy chain came to us with a unique business problem, for which we provided an innovative packaging solution, leading to a successful partnership of many years.
Our Initiatives
Following our promoters' passion for education, Dhwani Polyprints actively participates in the funding educational programs. We have supported the development of facilities for aspiring CA students, in the prestigious RVG institution in Mumbai.
Message from CEO
Dhwani has been delivering sustainable top-line and bottom-line growth while building a solid foundation even amidst a challenging economic environment. I hope to continue this trajectory into the future while making Dhwani into a global name for security packaging.
While fulfilling our Social Responsibility to our environment and external stakeholders, my mission is to increase the horizontal growth of our products, the number of industries and markets that we serve. For this, it is essential that we align our future decisions with customer needs.
I believe that our customer-first, technology driven approach will set us apart in this thriving industry. With this philosophy in mind, we, at Dhwani, strive to fulfil our responsibilities to the best of our abilities, in all that we do.
Contact Us
Thank you for getting in touch!
We appreciate you contacting Dhwani Polyprints Pvt Ltd. We will be in touch with you shortly.

Have a great day!