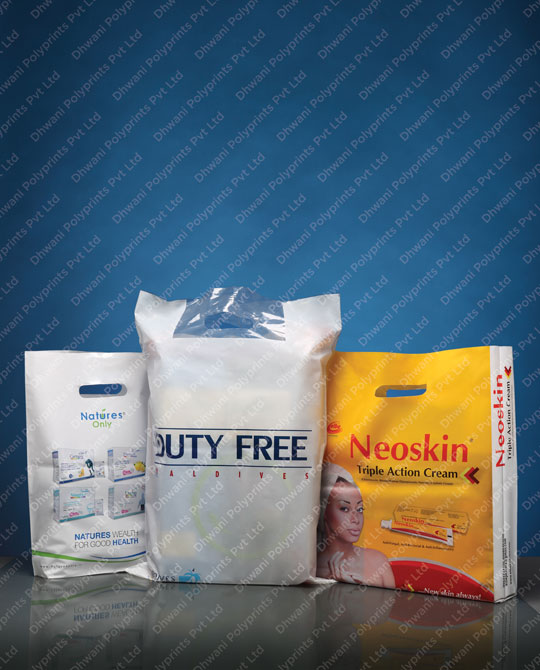 A very important branding element for any retailer is the bag in which the customer takes out the bought merchandise. The quality and aesthetics make a big impact on the perception of the brand by its customers and others who come in contact with it. Hence, at Dhwani, we allow you to customize your bags in terms of design and features, with unlimited colour options, clear or opaque film, sizes etc.

The shopping bags are made with quality plastic and can be recycled.
Made with co extrdude PE films.
Can be made with a soft loop, die cut, welded patch handle
Can be made with bottom or side gussets.
Best used in retail stores, malls, standalone stores, and during trade shows.
Custom printing in upto 8 colours.
Mulitple bag construt and carry options.
Mulitple packing options to enable down the stream distribution.
Industries
FAQs
Shopping bags are medium-sized bags, typically around 10–20 litres in volume, that are used by shoppers to carry home their purchases
At Dhwani Polyprints shopping bags are made of co-extruded PE films
The minimum order quantity is 50,000 units
Majorly shoppping bags are used in the retail industry
Contact Us
Thank you for getting in touch!
We appreciate you contacting Dhwani Polyprints Pvt Ltd. We will be in touch with you shortly.

Have a great day!