The Increasing Demand for Polymailers in the USA
On average, 62% of Americans order more than one thing each month, and almost 72% of Americans readily opt for online shopping. Whether online shopping or food deliveries or pickups, poly mailer bags or mailing bags have become a part of everyday life for Americans.
Besides online shopping, transportation, and postal companies also use poly mailer bags to deliver lightweight and non-delicate items. Plastic mailing bags are primarily famous for tamper-proof characteristics. Usually made from low-density polyethylene, these shipping bags are smaller, lighter, eco-friendly, and also suitable for branding. 
Poly mailer bags are an ideal replacement for corrugated boxes. Not every item is heavy or delicate enough to be shipped in corrugated boxes; that's where poly mailers or shipping envelopes help. Poly mailer bags come in different sizes allowing you to choose from many options. It won't be wrong to say that plastic mailing bags are assisting businesses to ensure hassle-free, safe deliveries of their non-crushed products like apparel, health & beauty, and wellness products. 
Many reasons feed the popularity of poly mailer bags, but before addressing them, let's take a look at whether they are a good option for packaging.   
What are Poly Mailer Bags used for?
Poly mailer bags are primarily used for shipping light and less-fragile items. Due to affordability, safety, and many other benefits, plastic shipping bags have become a preferred choice for eCommerce companies. These mailing bags are durable, come in various materials, are 100% recyclable, and can withstand any weather. Businesses, especially eCommerce companies use plastic shipping bags to ship the following items:
Clothing

Phone cases

Artificial jewelry 

Accessories

Toys

Arts & prints/books

Fabrics and yarns

Health & beauty products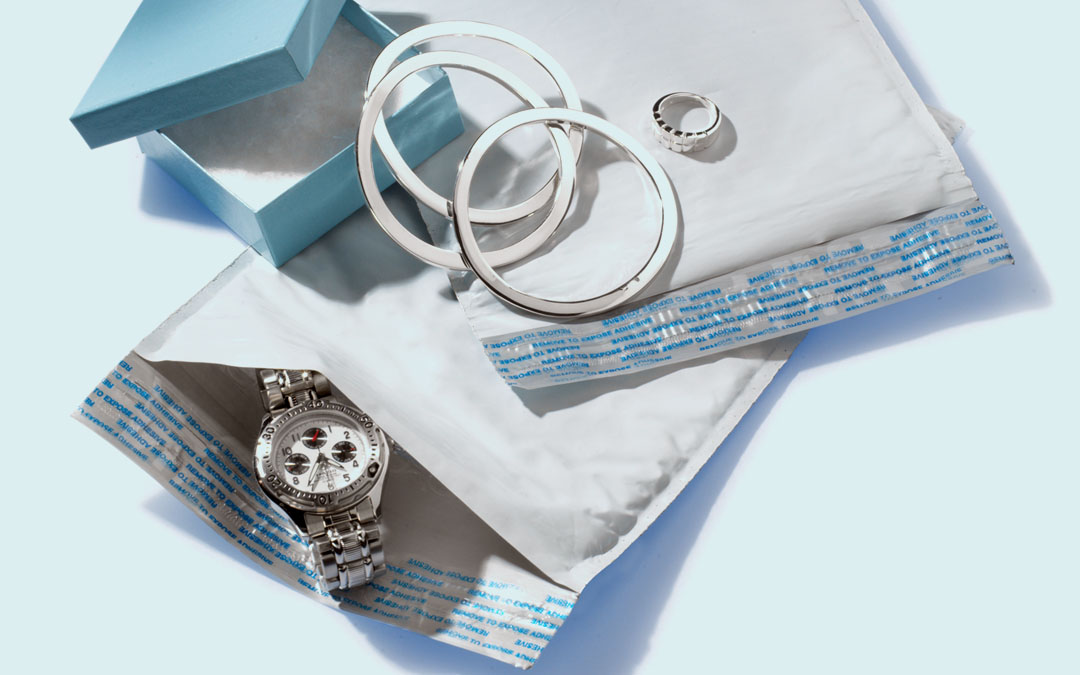 Bubble poly mailer bags provide an extra layer of protection, so they can also be used to ship slightly fragile items such as smartphones, bottled items, medicines, jewelry, shoes, purses, etc.
Explore More of Our Informative Blog Posts: What are Polymailers? Why Do You Need Them?
Why are Plastic Shipping Bags a Good Packaging Option?
Plastic shipping bags ensure that your shipment is delivered to its desired destination without any damage or loss. There are many features, as mentioned below, that plastic shipping bags are a reliable way to ensure the safety of shipments.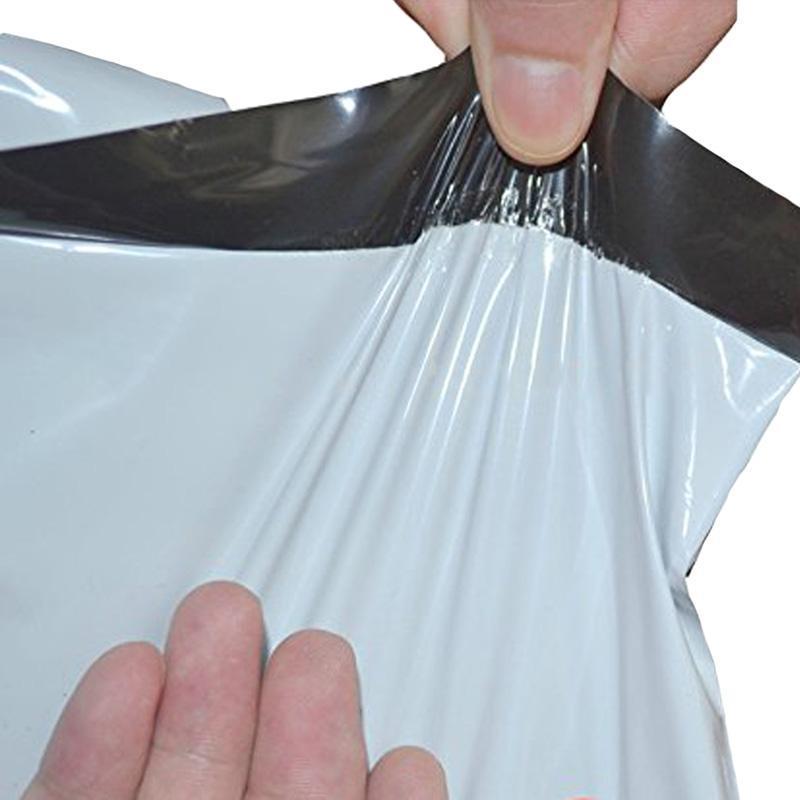 Plastic poly mailers have moisture and water resistance features. In simple words, if a product packed in these plastic mailing bags is dropped into water or comes in contact with moisture, the product won't get affected by water/ moisture. Shipping bags are made from low density polyethylene and thus inherit its properties. These packaging materials protect the product from water, provided it is in its original form. Once the product comes across any wear or tear, its protective properties will be useless.
Low-density polyethylene is one of the most durable materials. Similarly, poly mailer bags are highly durable because they are made of LDPE. The durability of plastic shipping bags means they can withstand extreme weather, high temperatures, and extreme chemical conditions. This characteristic of plastic packaging is inherited through LDPE and makes it the best type of packaging for shipping lightweight and non-delicate products.
It is very important for the contents shipped inside these mailers to reach the intended receiver without exposure to anyone else. Hence, poly mailers have security features to reveal any kind of tamper. These bags are made from low-density polyethylene, which gives them many beneficial characteristics like high-temperature resistance, moisture resistance, and flexibility. Along with flexibility, it comes with tamper-proof features. Plastic shipping bags are tamper-proof with different levels of security. Furthermore, it leads to being the best choice for shipment. After all, there is no better relief than delivering the packages without any damage or scratches. Poly mailer bags are made from solid polyethylene, and due to the twofold feature, they cannot be resealed without leaving any sign. Thus your consumers will always be assured of safe shipping or products.
Advantages of using Plastic Shipping Bags/Shipping Envelopes?
Mentioned below are some of the advantages of plastic shipping bags:-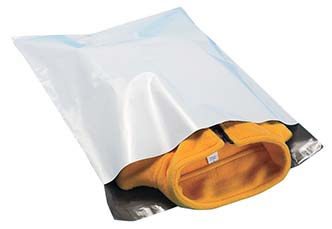 Great Alternative for Boxes
Not all products need to be shipped in corrugated boxes, and neither is every product suitable for it. For instance, research papers or confidential papers don't need the corrugated box to add unnecessary weight; they can simply be shipped in poly mailer bags. On the other hand, soft items such as clothing have their own cushioning and don't need any impact protection. For all such lightweight items, shipping envelopes are the best replacement for boxes.
Poly mailer bags are similar to shipping envelopes, closed on three sides and open on one. Therefore, to pack them, you must put the product inside and seal it. It is faster and much more efficient, unlike cardboard boxes. As aforementioned, poly mailer bags are made from resistant polyethylene, and thus they are quite sturdy and robust. Shipping envelopes and poly mailer bags follow the peel-and-seal method, making it very easy to pack items using them, and this can't be opened without damaging the package. Unlike other packaging materials, you won't need any additional tapes! 
Easy Storage In Warehouse
Poly mailer bags have negligible weight and can fit into any area, which is why they are mostly preferred for lightweight and non-delicate items. Where corrugated boxes have a definite shape and require a definite space, mailing bags are shapeshifters. Plastic poly shipping bags are undoubtedly the best option when it comes to warehouse storage. Where you would just be able to store one box, you can easily stock poly mailer bags. 
They Facilitate Customization and Ease of Branding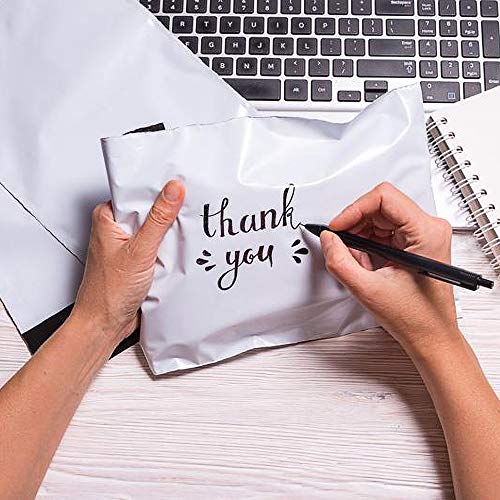 The bags are compatible with digital printing. There are many options for personalization that will help you distinguish your brand from others. This is also a very efficient promotional activity. Unlike other packaging materials, plastic shipping bags will make it easier for you to print your logos, taglines, or other different types of graphics on them.
How can Dhwani Polyprints Pvt Ltd help?
Dhwani Polyprints Pvt Ltd is a renowned brand when it comes to poly mailer bags. We have been keeping ahead of our competitors for more than four decades through innovative packaging solutions. Our shipping bags are highly durable and robust, and we are aimed to deliver sustainable products and address environmental challenges with utmost dedication. Our bags ensure that your products safely reach to your customers in the condition they were packed. Need to learn more about custom poly mailer bags? Connect with our experts today.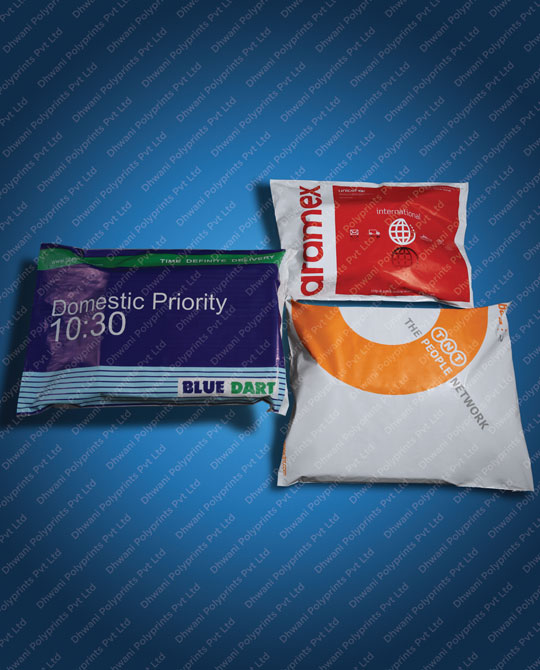 Explore More of Our Informative Blog Posts: What are the Different Types of Poly Mailes?